If you're wanting to maximise the productivity of your vehicle and ensure your business runs as smoothly as possible – preventative maintenance is essential. To keep your vehicle fleet running successfully, they're some key fundamentals you need to be aware of.
If you don't prioritise the maintenance of your commercial vehicles you'll encounter all sorts of problems – including vehicle downtime. If you're wanting to get your goods and services to your customers on time, here are the things you need to consider.
In this post, we're going to cover what commercial vehicle maintenance is, why it's important, how to do it and more. If there are things each day which could futureproof your business for the long-term, why aren't you doing them? We'll explain more.
We'll cover:
What is it?
There are five MILLION commercial vehicles on Britain's roads and they play a vital role in powering our essential services. Without them, the entire country would suffer from delays and business downtime.
Commercial vehicle maintenance includes the inspection of a vehicle – this can be done regularly before and after travel. From the tyres to the inner workings of the vehicle itself, maintenance is thorough, it highlights problems, risks and it analyses the safety of the vehicle itself.
Commercial vehicle maintenance is essential for helping a business run smoothly. It ensures the vehicle is safe to operate and drive and it ensures that any cargo carried is safe and secure at all times.
By law, employers also need to ensure that work equipment is maintained in an efficient, safe and working condition – this includes all commercial vehicles. This will prevent health and safety risks and hazards. All of which should be a priority for your business and keeping your staff safe at all times.
Regularly scheduled maintenance is important. This is completed by professionals and inspects everything in your vehicle and around it. Each vehicle you purchase or hire should come with a handbook giving the manufacturer's guidance on regular maintenance.
Why is it Important?
Without commercial vehicle maintenance, you're putting your entire team and business at risk – FACT. If it's not considered essential in your business operations, it should be. It'll futureproof your entire business, the way you operate and it'll ensure your entire team is kept safe during travel. 
If commercial vehicles aren't undergoing regular maintenance checks they're unsafe, unreliable and unfit for use. Without regular maintenance, how will you know if your commercial vehicles are safe to drive or not?
With commercial vehicle maintenance, you're one step ahead of any issues that may arise. You're checking if your vehicle is fit for purpose and you're ensuring that the vehicle is appropriate for your drivers and the goods being transported.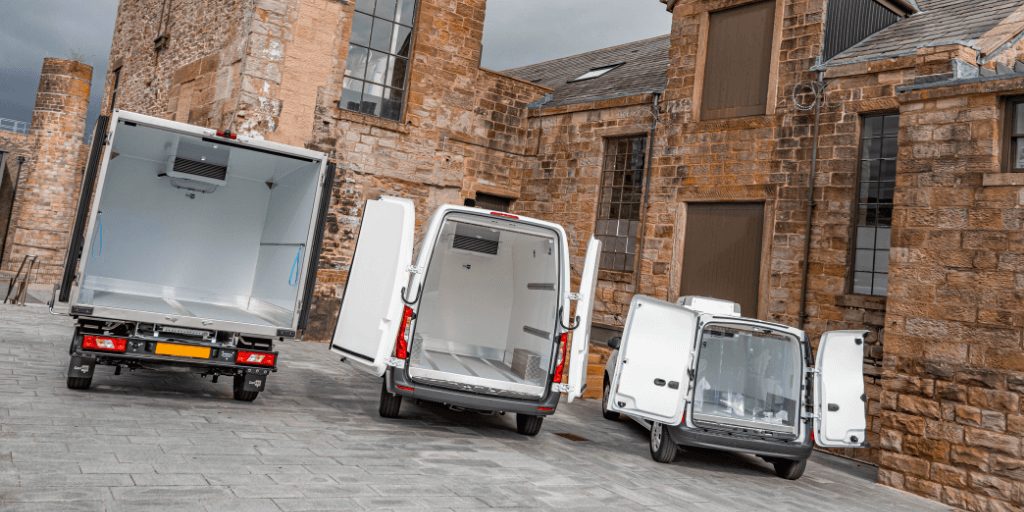 If your vehicle isn't regularly checked and maintained you'll begin to experience many problems – delays, breakdowns, lack of business efficiency, damaged goods and services, poor customer service and expectations and more. Let's just say, lack of vehicle maintenance wreaks havoc on your whole company.
Regular professional maintenance and checks are an investment. It'll cost initially but it'll save you money in the long run. A vehicle that hasn't been maintained will be a BIG costly mistake and it'll result in expensive repairs that could have been prevented and avoided.
Benefits of regular commercial vehicle maintenance
Reduced maintenance and repair costs.
Fewer breakdowns and reduced operating costs.
Reduced annual insurance.
Increased vehicle life and vehicle value.
Protection of all products and cargo carried.
Improved fuel consumption and reduced fuel costs.
Less vehicle downtime and improved customer satisfaction.
On-time deliveries, happier employees and health and safety maximised.
Meeting the required standards by law.
Improved road safety.
When vehicles work properly, they keep their employees safe and products and services are delivered on time. Plus, your business is able to run efficiently and your brand image won't be tarnished. Don't overlook the basics and allow your business to drive forward to success.
Commercial Vehicle Maintenance Checklist
There are certain areas of a vehicle you should pay attention to and this should be carried out before every journey and afterwards too.
This type of maintenance tries to highlight issues before they occur and plan how they should be fixed by seeking professional help before they become severe.
Maintenance checks can be documented in an easy form (this could be a checklist that your drivers have to follow and complete before they drive). This keeps drivers accountable, monitors vehicle safety and it'll ensure routine checks are conducted correctly. 
Here are some things to consider when doing a daily commercial vehicle maintenance check:
Main vehicle checks:
Engine and transmission.
Filters.
Suspension and steering system.
Auxiliary systems.
Clutch control.
Electrical system components.
Exhaust function.
Checking and testing the entire brake system.
Checking the emergency brake.
Fluids and oils inspection
Power steering fluid.
Brake fluid.
Wiper fluid.
Transmission fluid.
Oils and defrosting system.
Lights inspection
Taillights and brake lights.
High and low beams.
Turn signals and reverse lights.
License plate illumination.
Wheels and rims inspection
Check whether the tyre matches the wheel and the tyre tread depth.
Wheel alignment.
Tyre conditions and whether there are any embedded objects and cuts.
Spare tyres.
Check for availability of tools needed to change a tyre in case of emergency.
Interior inspection
Air conditioning system.
Checking if the horn is working and if it's loud enough.
Seat belts.
Gauges.
Fan.
Check for emergency and first aid kit availability and any other health and safety equipment you may need.
Windshield, back windows and mirror inspection
Integrity of glass.
Window control system.
Wiper system.
Driver and passenger side mirrors.
Inside mirrors.
Top tip: as well as keeping the routine checks consistent, ensure all of your current paperwork is up to date. You never know when your next MOT might be due. Check all of the breakdown and insurance covers too – this will ensure you're always prepared for every situation. Preparation = business efficiency.
Futureproof Your Fleet Here
Regular servicing is essential for keeping your vehicles reliable and your services trustworthy as a business. Without regular commercial vehicle maintenance, you're putting your whole business at risk. It's not worth it and it'll be a costly mistake in the future.
If you want to make the most of your vehicles, save money in the long term and futureproof your business then there's never been a better time to leave it up to the experts. At CoolKit, we can provide repairs and all necessary maintenance. Give our team a call today to discuss further and get all of your valuable questions answered.