Greater Manchester is committed to improving the quality of air for all by introducing the new Clean Air Zone. This will impact a variety of vehicles travelling to, through and from Greater Manchester. With the new development coming into play in May 2022, some vehicle owners might have to upgrade to cleaner vehicles or pay a daily charge. 
Preparations can be made now to ensure you're compliant with the development. There are a few things you need to be aware of so you can reduce the likelihood of encountering unexpected fines.
We'll cover everything you need to know in this post. We'll briefly recap what the new Clear Air Zone is and then explore what vehicles will be affected, how to check if your vehicle(s) is compliant and more. 
We'll cover:
RECAP: Greater Manchester's Clean Air Zone
The Clean Air Zone will launch on Monday 30th May 2022 in Greater Manchester (GM). The Manchester Clean Air Plan has the aim of reducing nitrogen dioxide (NO2) levels on roads to ensure they align with the legal limits by 2024. 
Air pollution is linked to a variety of health problems and can contribute to early deaths. To minimise this dreadful impact, the Clean Air Plan will be implemented throughout local roads in GM and it'll operate 24 hours a day, seven days a week and 365 days a year.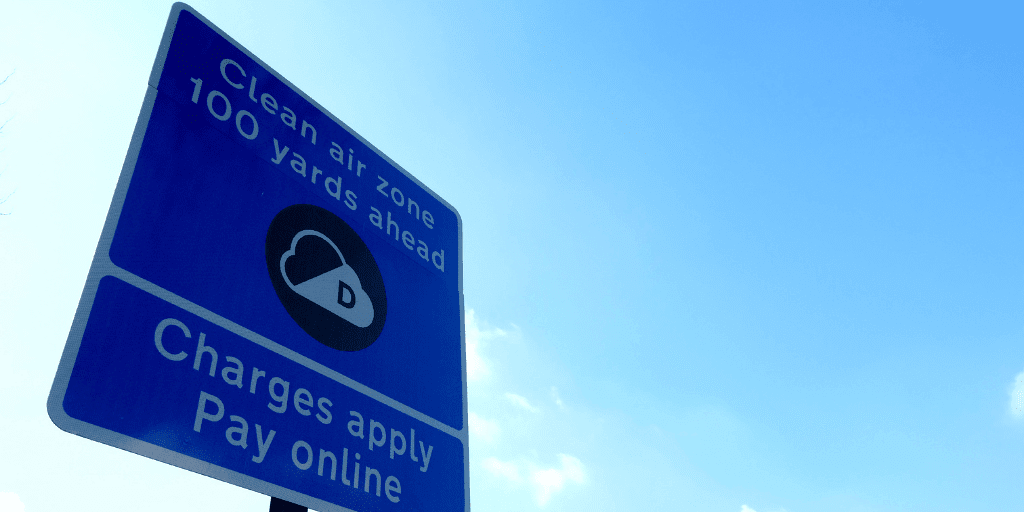 Specific vehicles will have to pay a daily charge to travel through the selected areas of GM if their vehicle(s) don't meet the emission standards. This isn't the same as a Congestion Charge as it's not applicable to all vehicles – only selected ones. Private cars, motorbikes and mopeds are not included in the zone and won't need to pay an emission charge.
Road transport contributes 80 percent of NO2 emissions and GM is moving in the right direction to improve the environment – whilst also moving businesses forward for the future.
As a fleet or vehicle owner, it's common to be concerned about this new development. Especially if GM is one of your preferred locations to travel to. But, fear not, there's plenty of time to get prepared. A good place to start is to oversee which vehicles are affected by the change.
Is Your Vehicle Affected By The Clean Air Zone?
Owners of non-compliant vehicles will be expected to pay a daily charge to travel through the areas impacted by GM Clean Air Zone. These charges will be paid through the government's online charging service. If the daily charge isn't paid, there'll be a liability to pay of £120 in addition to the unpaid daily charge.
To avoid the hidden fees and to be one step ahead of other businesses, it's important to know which vehicles will be impacted by this new development. Some vehicles will be exempt from the daily charge and temporary exemptions can be applied for from January 2022.
The following vehicle categories will be impacted by Greater Manchester Clean Air Zone:
Light Goods Vehicles (LGV)
Although the Clear Air Zone will commence from May 2022, a temporary exemption is proposed for vehicles classed as light goods vehicles (LGV) or minibuses until 31st May 2023. After this date, light goods vehicles are expected to pay a daily charge (£10) travelling through Greater Manchester (this will officially commence on June 1st 2023).
A full list of the vehicles that'll be affected:
Car-derived vans.
Panel or box vans.
Pickups.
Flatbed trucks.
Minibuses (between eight and 16 passenger seats).
Motorised horseboxes (up to 3.5t when carrying a load).
Motorhomes under 3.5t (including motorhomes classified as 'M1 Special Purpose Vehicle', subject to further consultation).
If you're unsure whether your vehicle falls under this category, you can refer to Section J of your V5C document (your vehicle log book). Alternatively, you can use the government's vehicle enquiry service for extra information too.
Heavy Goods Vehicles (HGV)
Heavy goods vehicles are going to be impacted by the Zone. Daily charges could start from £60 and these fees are expected to launch on 30th May 2022. This will only apply to HGVs that have a Euro V (5) or earlier engine (typically registered before 2013).
A list of the vehicles that'll be affected:
Lorries with two axles.
Rigid/articulated lorries with more than two axles.
Motorised horseboxes.
Motorhomes/campervans (over 3.5t).
If you're unsure whether your vehicle falls under this category, you can use the vehicle enquiry service – this will allocate the category as 'vehicle type approval'.
If you're wondering about the consequences and you're unsure about budgeting, Greater Manchester has secured £87.9 million government funding for a Clean Commercial Vehicle Fund. The Financial Support Scheme will open in late November 2022. This funding will support smaller local businesses, sole traders and the voluntary sector upgrade to a more environmentally friendly alternative.
As we've outlined, there'll be temporary exemptions and discounts for some vehicles – this gives you enough time to make the switch and swap your vehicles for compliant alternatives. Many other vehicles will be affected by the zone and a full list can be found on the Greater Manchester Clean Air Zone website.
Will This Affect Your Business?
As a fleet or vehicle owner, it's normal to be concerned about the GM's Zone plans for the future. There's a good chance that your vehicle or fleet may not be compliant and you'll need to make some considerations to improve your impact on the environment. This isn't a bad thing though, funding might be available and these changes will encourage you to futureproof your business and reduce the likelihood of encountering daily charges during travel.
There's plenty of time to get organised – some businesses won't be impacted by this change until 2023. Whereas, some vehicles will be impacted as early as the end of 2021. This new development is a way to encourage business owners to upgrade their fleets to more environmentally-friendly options (ones that are compliant and align with the emission standards for GM).
But how can you avoid the penalties and additional costs? Upgrading your vehicle to a more environmentally friendly replacement is the only way to avoid the daily charges. Although some daily charges may only be £10, this can add up over time – especially if you're travelling through GM daily and it's spread across your entire fleet.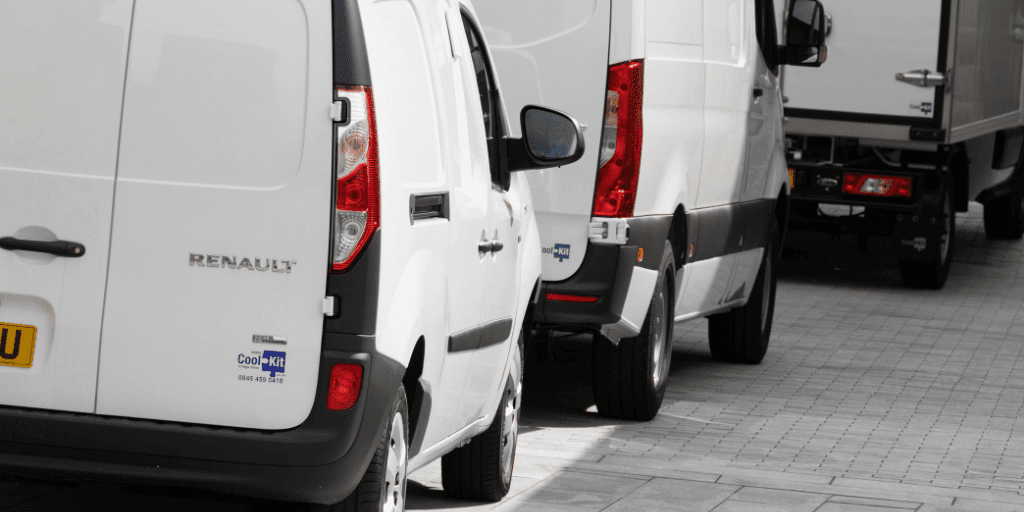 The Clean Air Zone is going to impact many businesses financially and it'll bring temporary challenges. Swapping vehicles and upgrading isn't going to be cheap but it's a worthy long term investment. Many businesses have already started to make the swap to reduce their impact.
This change will bring positives along the way. If you're passionate about your impact on the environment and you portray this through your brand image, customers will naturally gravitate towards you. Plus, you'll contribute positively to your selling points and you'll be one step ahead of your competitors.
Get Prepared for the Change
Once you've checked to see if your vehicle is compliant, you can then start considering your options. Small businesses may struggle to make the transition to an eco-friendly process as budgets will likely be smaller.
Rental and van leasing options are a cheaper alternative without making a long term commitment. Eco-friendly rental and leasing options can save money in the short term whilst also reducing a businesses impact on the environment and saving on daily charges through the zone. 
Typically, larger businesses have the budget to upgrade. There are already many attractive vehicle options on the market that have an eco-friendly impact on the environment. By 2023, there'll be even more options to choose from as van manufacturers work hard to produce innovative solutions for all businesses. 
If you want to experience less downtime, prepare your fleet for the future and reduce hidden costs – now is the time to explore your options. Being prepared will reduce the stress and will also make sure you've got everything in place for GM's Clean Air Zone compliance. With experts on hand to help you make the switch, a solution won't be too far away.
We Can Help You Become Compliant!
There's never been a better time to get organised and ready for the big change. A good place to start is to look at electrical vehicles, rentals and leases. That's where CoolKit can help.
At CoolKit, we're specialists at working with your type of business. With 15 years of trading experience, we can help you find the most cost-effective, high-quality solution possible ready for the big change.
Our expert team is always on hand to help answer any questions and provide the most accurate solutions. Get in touch with our team today and start making the changes you need ahead of time.