best vehicle conversion company 2016
Best refrigerated vehicle 2017, 2018, 2019
Ford E-Transit Trend N2 4250 GVW LWB Fridge Van
L3H2 FWD Fully Electric Fridge Van | 68kWh battery 198kw Motor | ULEZ CAZ XEZ Exempt
Conversion
CoolKit chill conversion including road and standby fridge unit
Description
Please Note - VAT on Electric vehicles is chargeable on the higher pre grant deduction amount. Vehicle spec includes 68kWh battery 198kw motor, N2 4250kg (appropriate license required to drive this vehicle, or EV training course), Speed limited to 56 mph, Bluetooth, Ford SYNC with 12" TFT screen, Satellite Navigation, Cruise control, Electric windows, Semi automatic air conditioning, apple carPlay, Android auto, front and rear parking sensors Inc. J3EAJ Pro power on board, HTAAC Heavy duty battery,. 75mm Insulation. 3100mm load length.
mechanical
drive type
rear wheel drive
useful information
previous owners
New Unregistered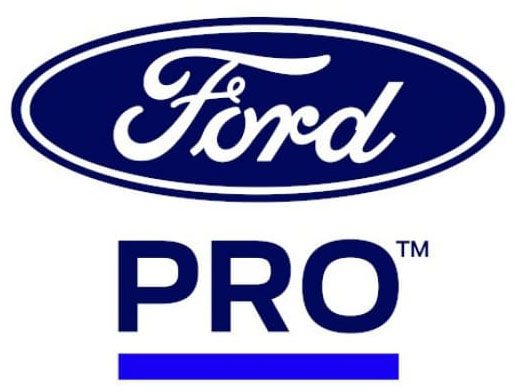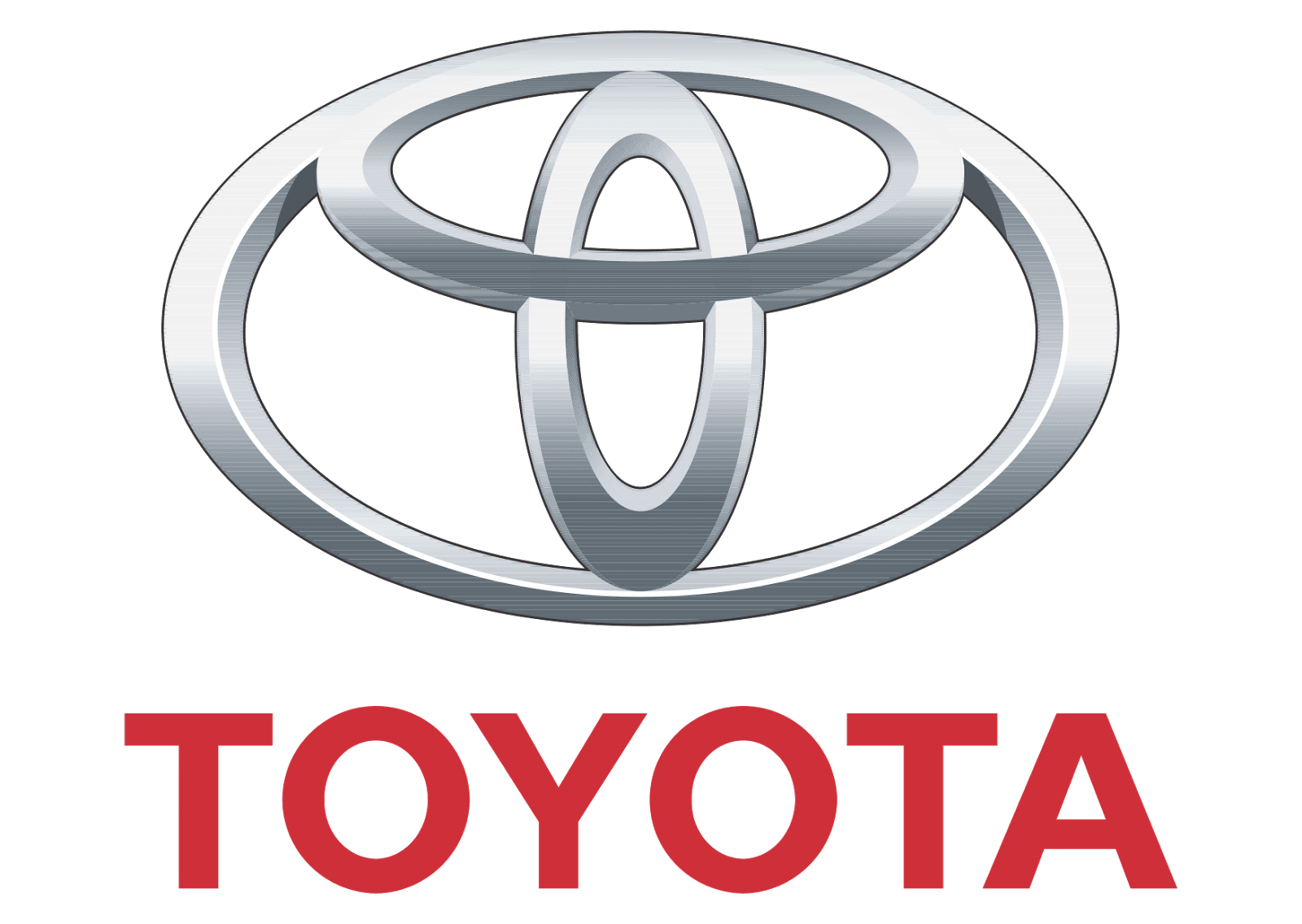 Converter of the Year Winner
We are proud to announce we won the Converter of the Year at the WhatVan? Awards 2023.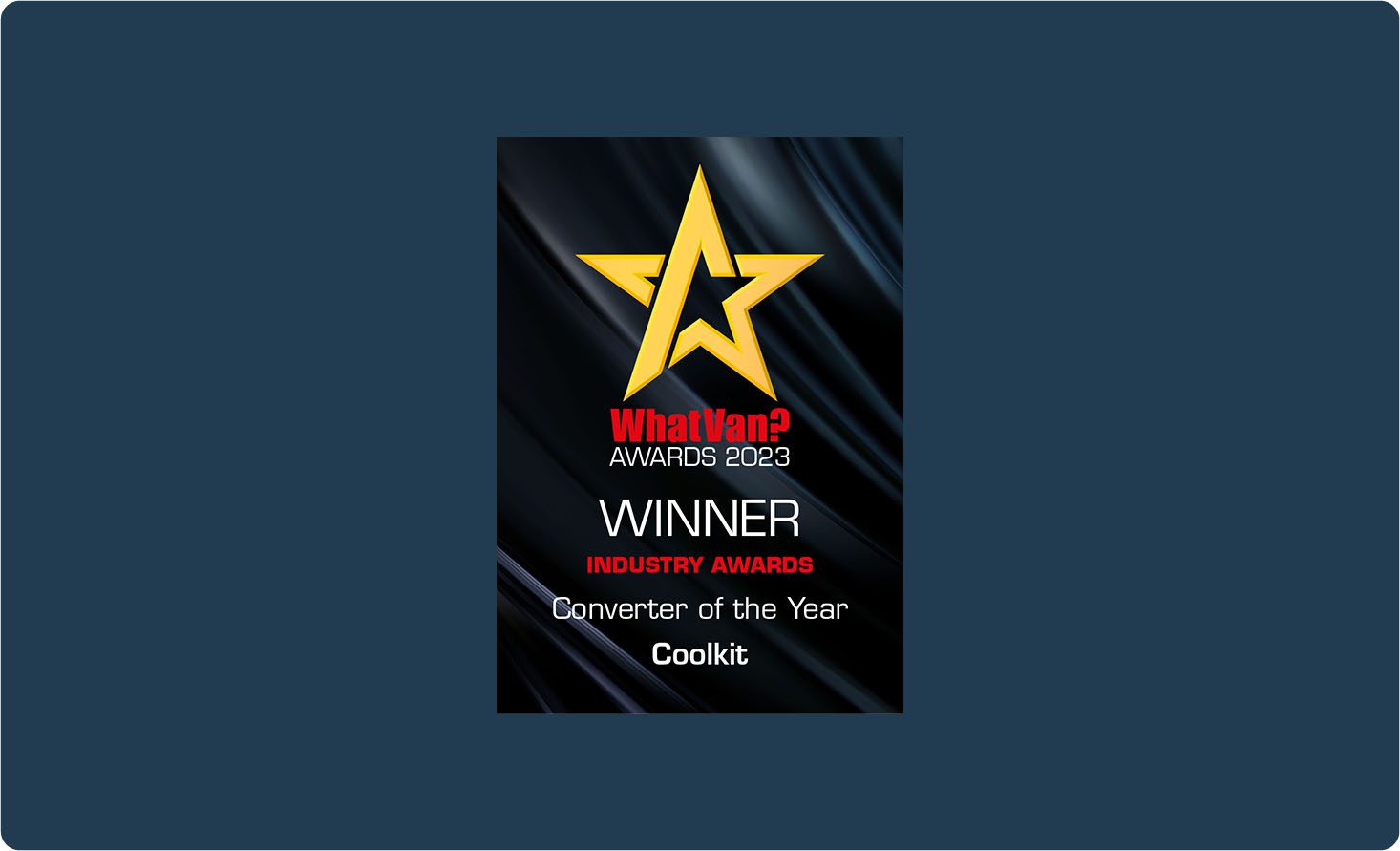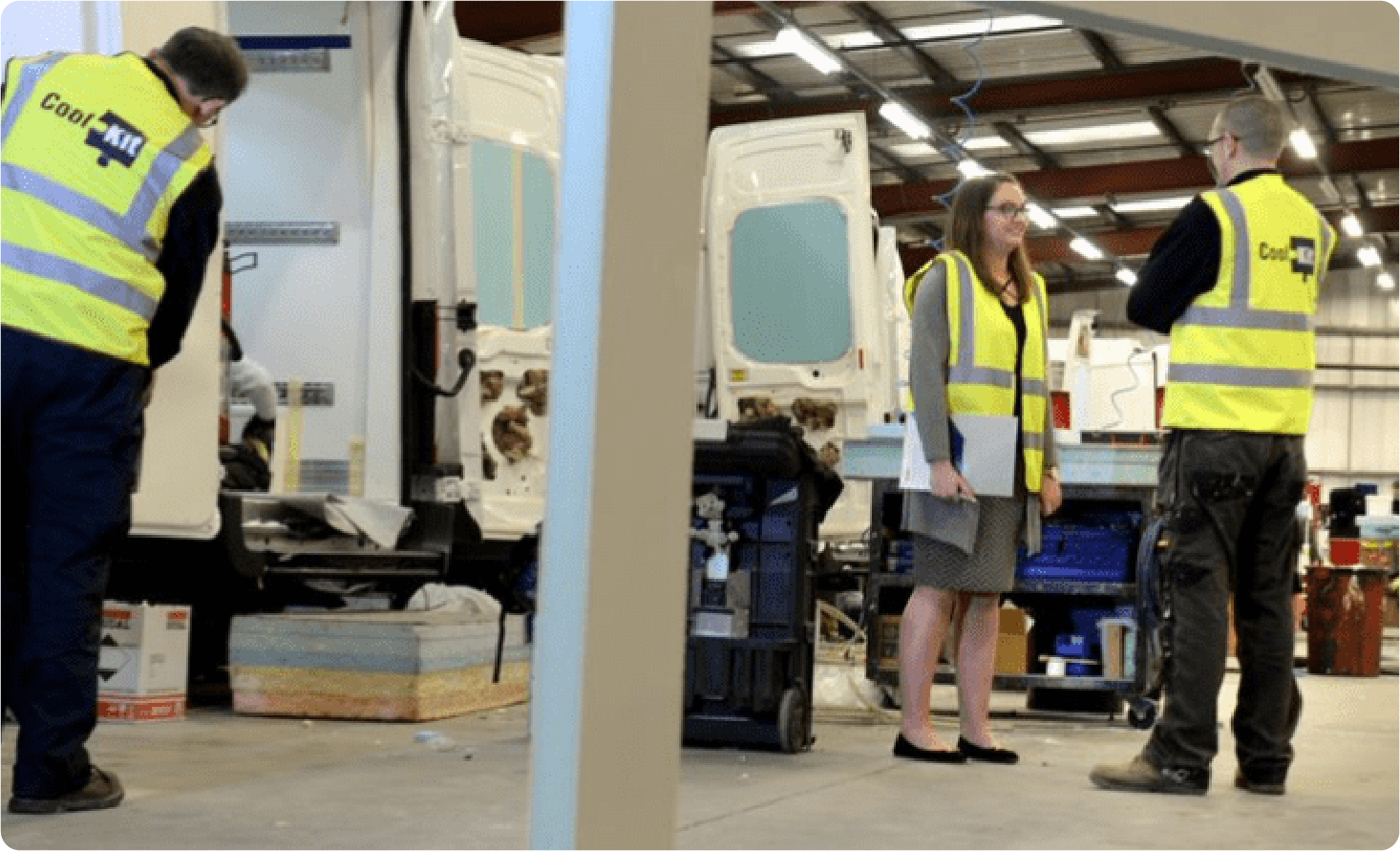 Buy with confidence
We stand out as the leader in temperature-controlled vans in the UK. Our vision is to see our vans in use on every high street. We aim to do this by continuing to solve the problems of those who transport foods and medicines, by applying our core values – to listen, innovate, and deliver.
Owned by Founder and Chief Executive Rupert Gatty since 2005, we employ nearly 100 people in Burnley, Lancashire. Our 70,000 square foot factory is able to produce several thousand conversions a year – that's more than any other in the UK.
Included with every vehicle
To make sure you're 100% happy and confident we offer the following as standard with every vehicle:
Delivery to your door
Electric vans delivered by trailer and fully charged
Comprehensive handover process includes demonstration of controls and equipment
All vans brand new and first-time registered to you, unless explicitly stated otherwise
Option for us to arrange livery in your corporate style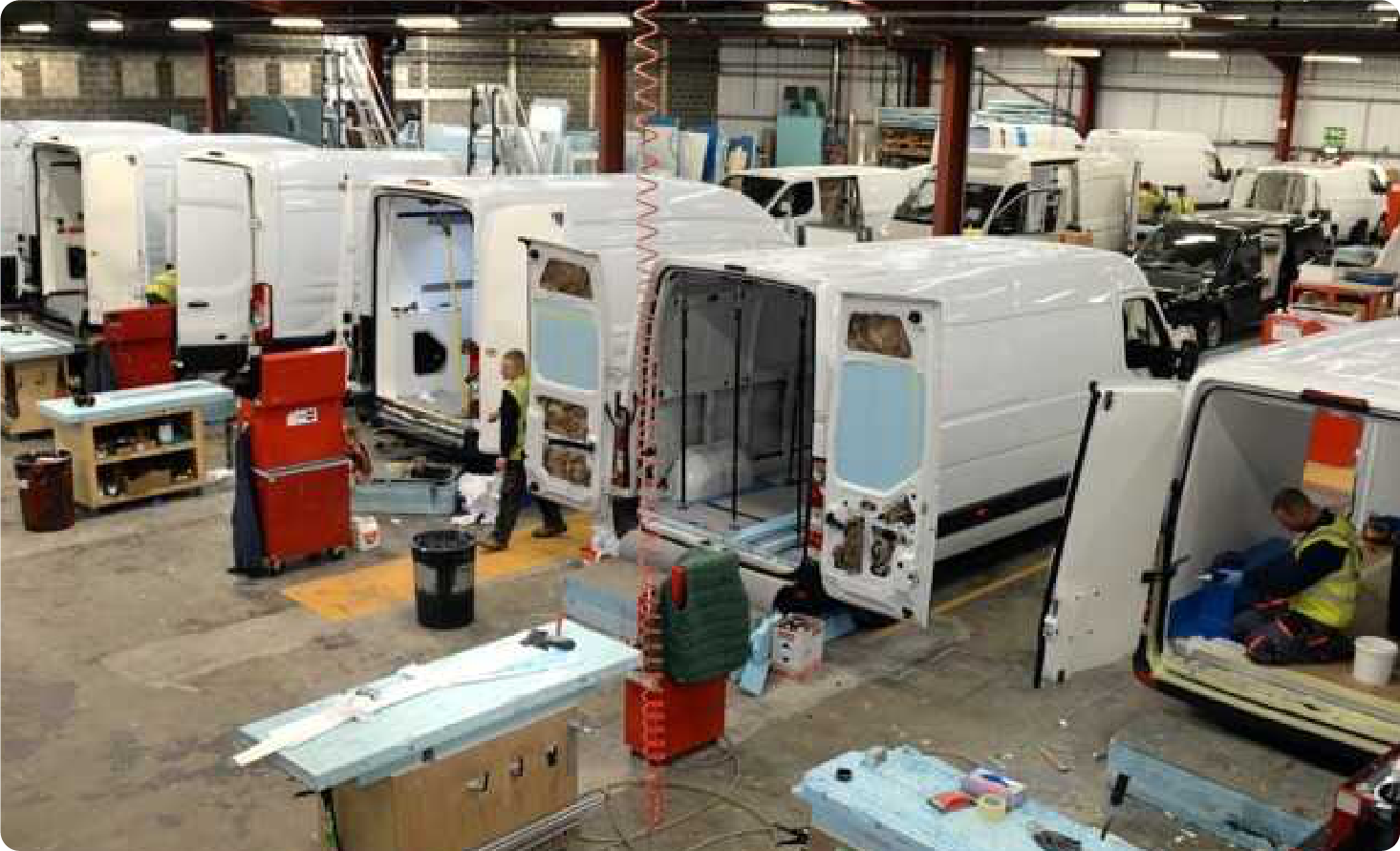 Ford E-Transit Trend N2 4250 GVW LWB Fridge Van
L3H2 FWD Fully Electric Fridge Van | 68kWh battery 198kw Motor | ULEZ CAZ XEZ Exempt
Free delivery to your door
Purchase outright or hire purchase
Livery in your corporate style available