Case Study
Lola's Cupcakes
Creating an industry-first van conversion innovation
CoolKit has teamed-up with popular London-based cupcake business, Lola's Cupcakes, to create an industry-first van conversion innovation.
It will showcase the business's produce as it delivers to outlets across the capital and nationwide, while maintaining precise temperature control to uphold food hygiene regulations and ensure compliance with low emission zones.
Established in 2006, today Lola's Cupcakes bakes and delivers more than 20,000 cupcakes and more than 1,200 large celebration cakes every day, many of which are transported in CoolKit refrigerated van conversions.
Lola's fleet of 31 vehicles delivers the delicacies from its West London bakery to branded outlets in tube and railway stations across London, its concessions in Selfridges and Harrods, and to delivery destinations nationally.
CoolKit – the UK's largest specialist in temperature-controlled light commercial vehicle conversions – has worked with Lola's Cupcakes since 2018, when it first provided two converted Ford Connect vans.
The latest order marks vehicle number 17 from CoolKit.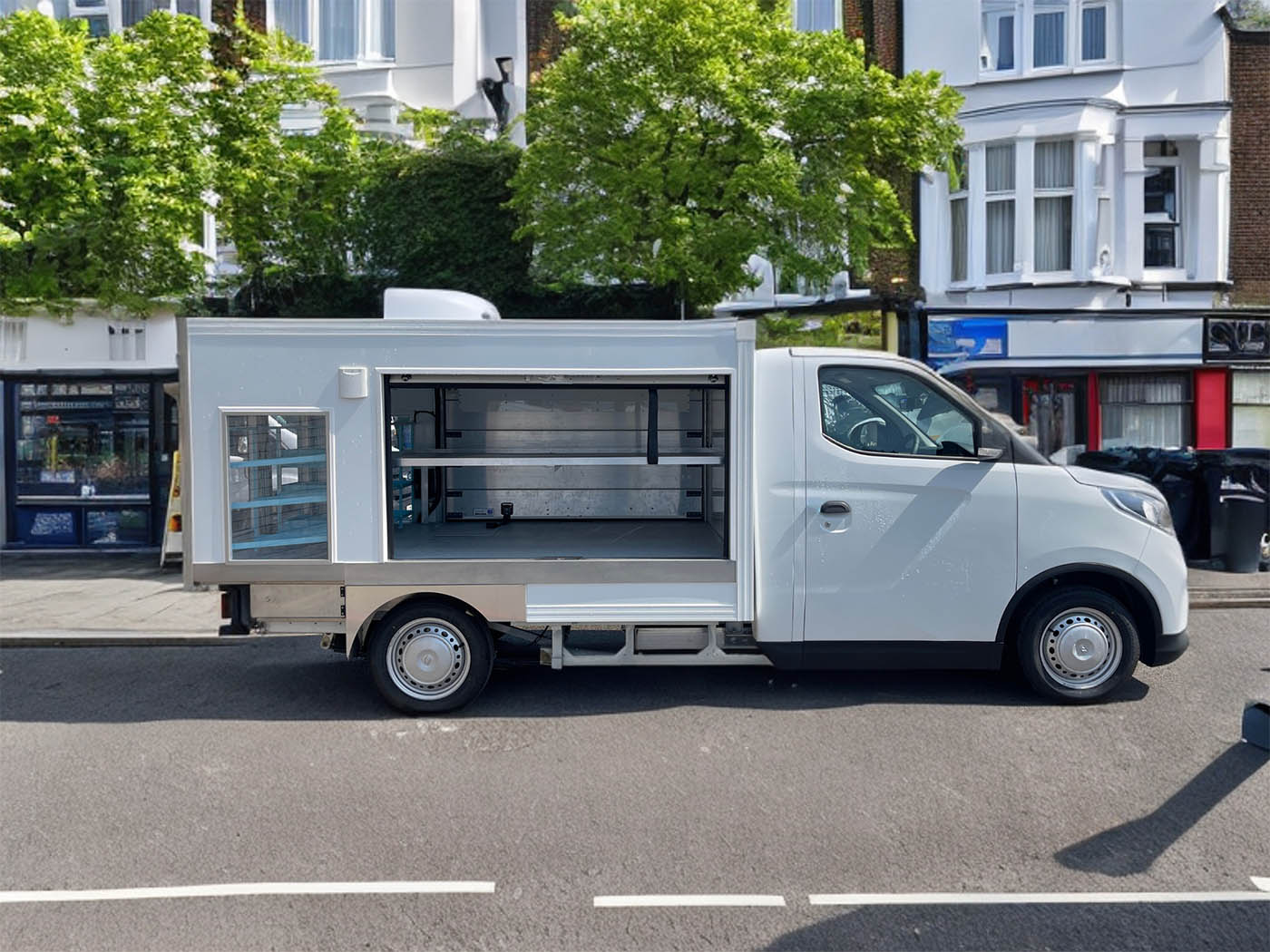 The new concept build is a refrigerated conversion of a Maxus e-Deliver 3. Believed to be the first-of-its-kind in the confectionery delivery sector, the CoolKit-designed electrically powered body has large display windows at the rear of the vehicle and a viewing panel down each side to showcase the cakes onboard the van as they travel across London and beyond.
The requirement for transparent viewing panels meant that the CoolKit team had to design bespoke bodywork to ensure that the temperatures required could still be maintained when using an alternative material to a standard conversion.
Commenting on the concept build, Lola's Cupcakes managing director Asher Budwig said: "Lola's transport manager finds that people are always asking if we have cupcakes on board our vans, so we thought that finding a way to showcase the product as it's heading to its destination would be a clever way to advertise.
"We also attend a number of events. In the past we have set up tables but with this vehicle we can sell directly out of the van. And we can carry extra stock so that our drivers can sell to the public as they are out on deliveries as an additional revenue creator.

"I'm excited to get the vehicle out on the road."
In addition, this year, CoolKit has supplied Lola's Cupcakes with two larger electric converted Maxus e-Deliver 9 vehicles – which are seen as the future of the transportation industry, with battery options and battery cooling methods that significantly reduce charging time, extend battery life and increase operating range.
Asher said:
"I've enjoyed the relationship with CoolKit's sales account manager, Mark Beaton and the wider team. Communication has been fantastic. I've enjoyed visiting the factory and developing ideas together.

"CoolKit is a great business. It's very well organised and I think that's a testament to a lot of hard work by some fantastic people who I find are very personable.

"When you work with CoolKit you work with the same people over a prolonged period of time, so you get to know each other well. You aren't dealing with a ginormous company. There is always a voice you know at the end of the line.

"I'm very happy with the product CoolKit has provided, we've never had any issues."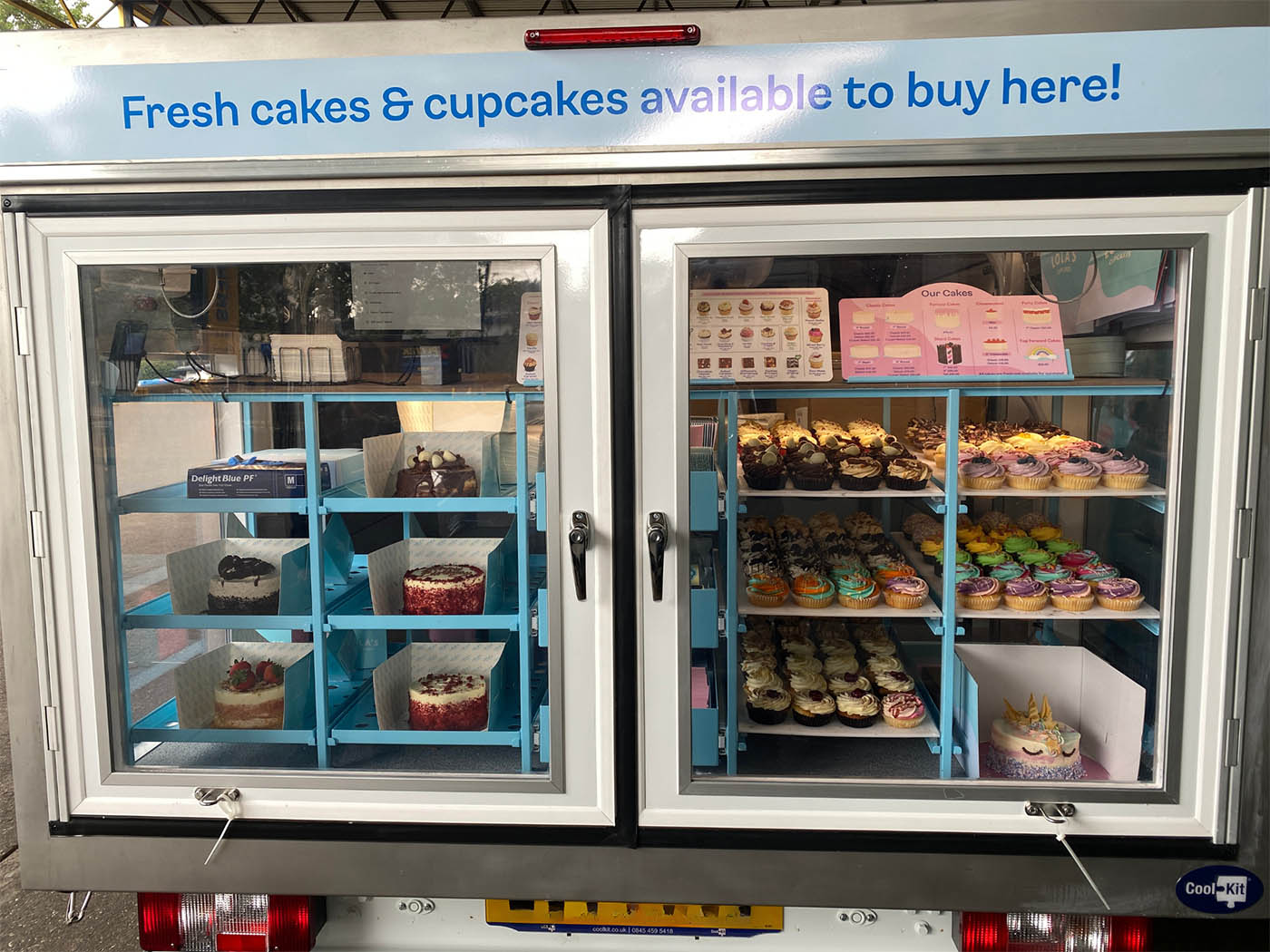 The concept-build Maxus electric e-Deliver3 van that will display Lola's Cupcakes products as they are delivered around London and across the UK.
Read more case studies