Interested in doing your bit for the environment and want to explore the perks of an electric van? Then it might be the choice for you. As well as helping the environment, these vehicles have many benefits. In an important step towards achieving net-zero emissions, the UK Government has confirmed that sales of new petrol and diesel vans will end by 2030.
Although the deadline is set for 2030, businesses are wanting to take advantage of this opportunity now and enhance their fleet and reap the benefits. As they rise in popularity, it's important to know the basics too and see if the benefits align with your goals right now.
In this post, we'll cover everything you need to know about making the switch. From an introduction to electric vans to the benefits they can have for you and your overall operations. Let's just say, your performance could be massively improved with the help of these trusty vehicles. Maybe it's time to get one step ahead.
We'll cover:
Electric Vans – What Are They?
Electric vans are mostly powered by electricity. Unless they're hybrid vehicles – they're usually a combination of a petrol engine and an electric motor. The vehicle's battery is charged from the mains electricity using a charge point. You'll find that most electric vans can do a full day of work before needing to be recharged. Great news, you can recharge them in the evening when they're not in use – which will save time in the long run.
As technology is advancing, electric vehicles are becoming more powerful and efficient. Electric vans operate using a process known as regenerative braking. Electric vans don't have a conventional gearbox, so there are no gears to shift or clutch to operate. Instead, they use just a single gear and a reverse.
When the accelerator is released, the electric motor generates electricity, which slows the vehicle and returns energy to the battery, helping to extend the driving range. This can help reduce brake wear and maintenance costs. 
But where does refrigeration come into it? At CoolKit, we're responding to the rapidly growing demands for refrigerated electric vehicles. We've invested heavily in electric vehicles to meet our customers needs – seeking environmentally friendly solutions to traditional fuel options.
The Benefits of Introducing Electric Vans
Easier to drive and more comfortable to control – these vans do tick the boxes. But it doesn't stop there, the benefits of having an electric van go and above and beyond. We'll explain more.
Low Running Costs and Government Backing
Although electric vans can be more expensive to purchase or lease than other models initially, there are many advantages of investing in the long term. Electric vans are considerably cheaper to run than diesel alternatives. Electricity is naturally lower cost to run and maintain. 
Other benefits that can help you save money are, free parking in certain local authorities, 100 percent cleaner vehicle-discount from London's congestion charge, and some authorities even offer free charging for electric vehicles. 
So, not only will you have lower vehicle costs, but you'll benefit from the external factors of having an electric van. After all, you're helping the environment so it'll help you in return.
No Fuel, No Emissions
That's right. No fuel and no worry about harmful emissions. In the UK, transport accounts for 28 percent of total greenhouse gas emissions. Meaning if you swap to an electric van, you'll be helping the environment exponentially. So if you're environmentally conscious, that'll put you at ease knowing you'll be making a positive difference one electric vehicle at a time.
Electric vans can significantly reduce your fleet's carbon dioxide (CO2) and nitrogen dioxide (NO2) emissions, as they produce zero tailpipe emissions. Their widespread adoption can contribute to dramatically improving overall air quality, especially in more urban areas.
Low Maintenance
It's simple. Electric vans have fewer parts than diesel-run vans. This means they require less maintenance than internal combustion engines. Meaning there's no need for unnecessary maintenance and additional costs.
You won't need to change the oil, the transmission fluid, spark plugs, fuel filters or drive belts with an electric van. Meaning you'll benefit from significant savings and it'll save your vans age too. Essentially, with an electric van, you'll be futureproofing your business for the long haul.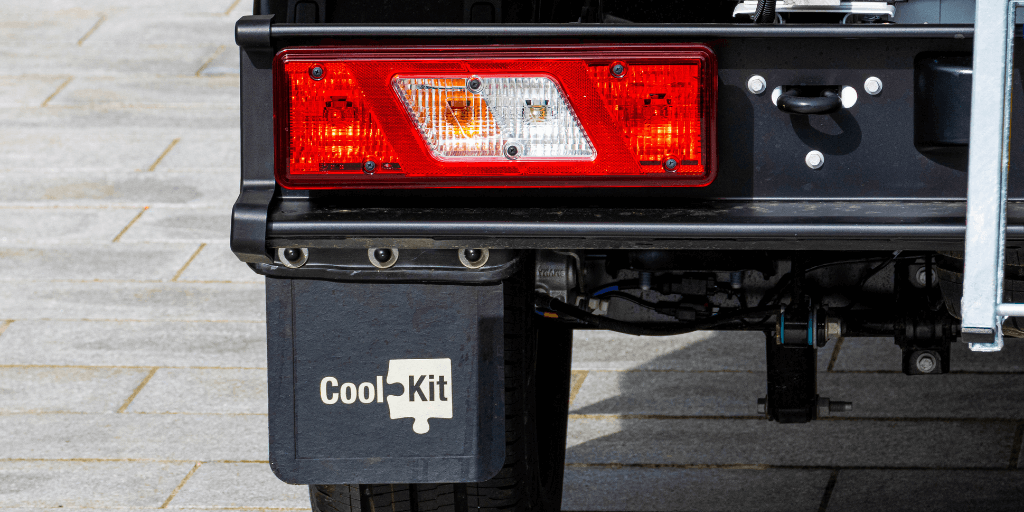 No Noise Pollution
Does your team work early in the morning or late in the evening? Not to worry, these vans create a calming driving experience for everyone. Not only do these vans reduce carbon emissions but they're also great at reducing noise pollution too. 
The battery in an electric vehicle enables it to be much quieter. Rest assured, you can continue to delight your customers no matter the time. Meaning there is potential for wider delivery time slots with minimal neighbourhood disruption.
More Convenient
As with petrol and diesel vans, detours are made to ensure petrol can be topped up efficiently. With electric vans, no detours will be needed and additional time won't need to be catered to this. 
You could be recharging your electric van while concentrating on other tasks in the business. Not only will this increase your team's productivity but you'll be able to leverage other areas of your business that may have been overlooked during this time.
More Enjoyable To Drive
Happier employees mean happier work culture and, ultimately, happier customers. 
Electric vans are much easier to control but they're also a lot more enjoyable to ride in. The lower centre-of-gravity means electric vans are better balanced. With less body roll, rapid acceleration and near-silent electric technology, your team will be much happier – fact.
Also, your staff can feel safe whilst driving an electric van too. In an event of a collision, explosions and fires are less likely to happen as fuel isn't present within the vehicle. This will keep your staff safe and focused on their tasks.
Worth the Investment or Not?
Yes is the answer. It'll future proof your operations, you'll encounter lower business risks and your employees will be happier – from driving satisfaction to increased productivity.
We know how daunting it can be looking at new investments for your fleet. It's important to ensure you've done your research before taking the leap. Do you want to be one step ahead now and get things in place? It'll be a worthy investment. 
Also, having an electric van or a whole fleet demonstrates to your customers that you have an environmental conscience. Meaning you might even be able to gain new customers with this added investment. Such a bonus!
As a business, you should be wanting to continuously update your processes and be producing the best standards possible – at CoolKit, we aim to do just that. We're focused on identifying the best solutions for our customers by applying extensive Research, Development and Innovation and you can too, with the help of experts in this field.
Be One Step Ahead Today
Now you know the benefits of having an electric van. Do you want to learn more? Are you ready to explore your options a little further? Well, you're in the right place. 
If you're wanting to learn more about the fleet of vans available to you – we've put together a visual guide that provides all the information you need to know. From vehicle overviews to servicing and maintenance tips. After downloading it, you'll be prepared for your next business venture. However, it's not quite ready yet. So in the meantime, we can offer FREE support.
Our team of experts can help you make decisions, answer questions and reassure you about the next steps. If you need any help with transitioning your existing vehicle over to refrigeration or electricity, please don't hesitate to get in touch.