How much does a van conversion cost? Van conversions can increase payload, they're game-changing for business efficiency and they can boost a company's revenue. There's so many positives and possibilities with van conversions.
However, due to having have customisable features, there's a few factors that influence the pricing strategy of a van conversion.
Before making any investment – big or small, it's important to outline all of the costs that need to be considered. After all, you want to be making sure that the vehicles you're choosing are a true investment. Rest assured, we'll be transparent in this post so you understand the costs. That way, you can drive your business forward in the best way possible.
We'll cover all the factors that impact the pricing of a van conversion. From the labour of the job to the size of the van. Ready to move your business forward? Well, then let's get to it.
We'll cover: 
Van Conversion Cost: The Factors That Influence Pricing
When it comes to making a business investment, every avenue should be considered. The cost of your van will impact the investments you make and it'll be a deciding factor for which vehicles you might want to convert. 
If you're thinking about converting just a selection of vans, that's great. If you're wanting to convert your whole fleet, that's amazing too. But either way, considerations need to be made to make sure you're making the right move in the right direction.
The level of craftsmanship that goes into van conversions shouldn't be overlooked. It can be an in-depth process but with experts on hand to help – a swift delivery will be guaranteed. After looking at these factors, you may have your original ideas swayed so it's best to deep dive into the considerations that need to be made first.
Size
Depending on the size of your vehicle or vehicles will affect the overall cost of the conversion. Whether that impacts the materials used, the bespoke features of the design, or the time that's needed to complete the conversion. The smaller the van, the less the conversion will cost overall.
But rest assured, with every conversion, no matter the size, if you choose a reputable company – you'll always be pleased with the results. So, investing that little bit more may be beneficial overall. Increased efficiency, payload maximised and enhanced business offerings.
Quantity
How many vans will be converted? Is it a single conversion that you're looking into? Are you thinking of upgrading your whole fleet for increased efficiency? Either way, both will result in a different cost outcome. The more vans you're having converted, the more labour and materials will be required and the higher the overall cost.
If you're only converting one van for an exclusive addition to your existing services then the cost will be undoubtedly lower. Of course, for premium bespoke products, the level of investment will always be completely worth it. After all, your vehicles represent your brand and drive your business forward.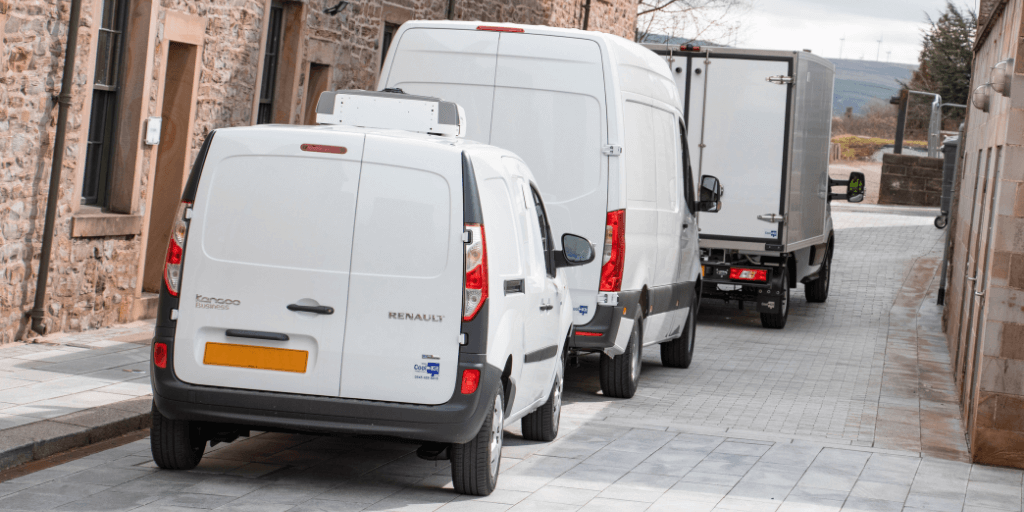 Labour
Expert craftsmanship pays off and it can be the leading force that future proofs your vehicles and keeps you and your team safe. This shouldn't be overlooked because it's essential. The number of vehicles you're converting will determine the price of the labour required. Labour could comprise 50 percent of the total costs.
Hiring experts to fit the installation will pay off in the long run and they're a worthy investment. Using an expert team will ensure your vehicle remains strong for many years to come and continue to serve your business and its needs.
Condition
The condition of your van or fleet will determine the cost too. If you're wanting to invest in newer vans or you're wanting to make the switch from diesel to electric – all of these factors will impact the overall price. The newer the van and the higher specifications it has, the higher the overall price will be.
If you're opting for second-hand vehicles or you're wanting to upgrade the interior of one of your existing vans, then you'll be selecting a cheaper alternative. It's important to choose vehicles for longevity to give your business the greatest chance of succeeding and withstanding the demands of your business and customers.
Features
Some van conversions come with basic features and elements. Then any additional features that are wanted or needed, are then added onto the existing price. Additional features may be essential for your offerings – so don't worry about the increase of price, they might benefit your business and help achieve long-term goals
Maybe you could utilise PVC strip curtains to the movement of contaminants and keep temperature controlled? Or, maybe you would benefit from load restraining tracks to help with loading and unloading? Invest in the additional extras that will benefit your offerings and always ensure you're thinking about the future of your business and the functionality of the vehicle.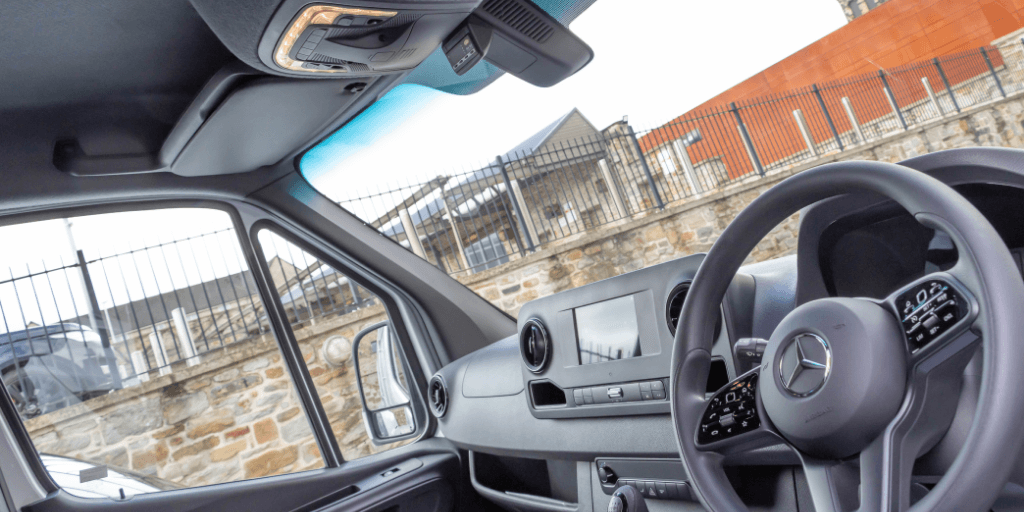 Materials
Robust materials are a must – FACT. The materials of the inside of your vehicle need to be high quality. Skimping on this will affect the goods you're transporting, it could increase business downtime and it could affect the health and safety of your team and customers.
Depending on the materials you select for your van conversion will affect the overall price. If you consider hardwearing materials, the vehicle will be more durable in a range of environments. You'll also have a vehicle or fleet that's destined for overall business efficiency.
As an example, a polypropylene reinforced floor is lighter and won't rot. This ensures that longevity is guaranteed and your products will remain in great condition. Outstanding thermal performance is essential for any refrigerated vehicle too. With the use of extruded polystyrene insulation, this is guaranteed. Of course, with all robust materials and added extras, the overall price will increase significantly.
All of these components are considered when finalising a typical van conversion cost. It's an in-depth process to ensure every component is considered and produced professionally. Depending on which supplier you choose for your van conversion needs, it's advisable to go with a company who are reputable, experienced and can ensure quality results are delivered every time.
We Can Help With Your Van Conversion Needs
At Cool Kit, we offer just that. We are constantly innovating, we're passionate about producing high standards and we offer thorough processes every step of the way. We've been trading in the industry for 15 years and take pride in helping businesses thrive in the refrigeration industry. 
If you want to explore more about van conversions and how they can add true value to your business, check out our FREE downloadable infographic. We deep dive into the basics of the conversion process and which industries they're best suited towards. 
However, our downloadable isn't ready just yet. So in the meantime, if you're ready to add value to your business, then don't hesitate to get in touch with our expert team. Futureproof your business and enhance your offerings.