Van conversions can help a variety of industries – whether you're a small rental company or you're a transport refrigeration engineer. Van conversions have many benefits and they can even bring an additional revenue stream to your existing business. 
Van conversions and respective kits go above and beyond financial benefits – they can help businesses run more efficiently every single day. Whether that's maximising your payload or increased safety, if you're a business owner, these are some van conversion ideas you should know about.
In this post, we'll cover the top five refrigeration van conversion ideas for your business. Plus, we'll share how these ideas can lend themselves directly to different industries. These ideas shouldn't be overlooked, they provide pure business value!
We'll cover:
Refrigerated Van Conversion Ideas: An Overview 
Having a fleet or van that's productive, provides flexibility and is reliable and safe is essential. If the vans you're selling or the fleet you're operating with are unreliable, not only will you experience unnecessary downtime but you could also see yourself losing revenue, struggling to keep customers delighted and you may also gain an unfavourable  brand image. 
Your vehicles help your business move forward – literally. So, they're vital for the success of any business that relies on the transportation of goods or services. If you're passionate about business growth then a refrigerated van conversion could be for you – whether that's a pre-converted van or a conversion kit.
Increased Business Flexibility
Being flexible with your business operations will not only put you one step ahead of your competition, but you'll be broadening your suitability and adapting to your customer's needs. Van conversion kits and converted refrigerated vans provide unrivalled flexibility for a variety of businesses.
Refrigerated conversions are built to withstand long journeys, they're reliable and they're perfect for a variety of businesses. The last thing you'd need to worry about is your goods not arriving in the condition they were loaded in or not making the whole journey refrigerated. This allows businesses to deliver high-quality services and products no matter how far they have to travel. 
Therefore, if you're an entrepreneurial motor dealer, a van conversion can offer many attractive benefits to your business. You'll be able to adapt your current offerings and future proof all your vehicles so they can make longer journeys, keep products refrigerated and safe and allow your clients to welcome business from further afield.
Being flexible for any business and being able to pivot with the needs of your customers and their problems is essential. The more you let your customers lead the way, the more reliable and flexible your business will become. Flexibility breeds success and that's what we're focused on.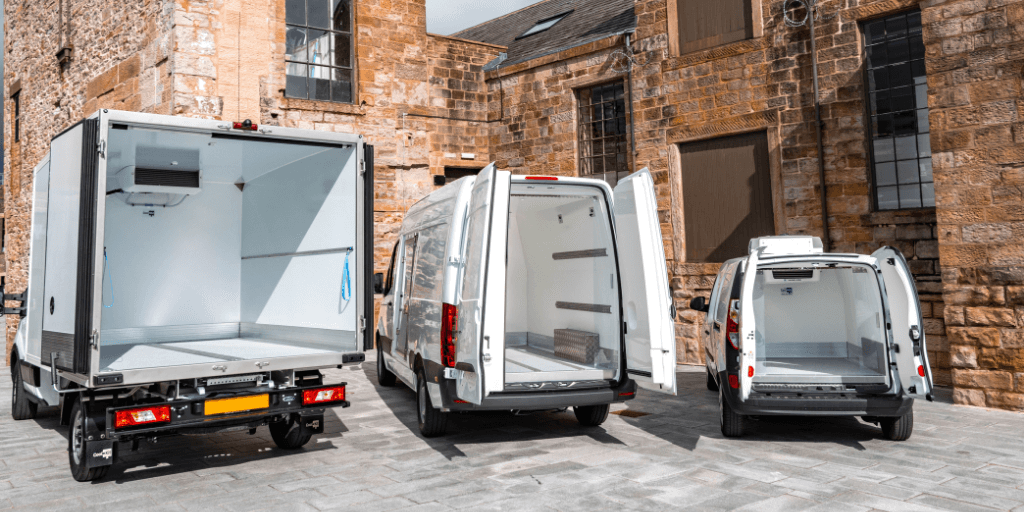 Various Temperatures Available
A van conversion offers many benefits and another one of those is the flexibility to have multiple temperatures within a vehicle. So, businesses that require the safe transport of food, pharmaceuticals and anything else temperature-controlled means all areas are covered. Van conversions give businesses the power to carry a wide range of products and goods. It provides flexibility and maximising business efficiency. 
This benefit is perfect for small rental companies or transport refrigeration engineers who want to expand their client offerings, connect with different industries and expand their business operations. The varying temperature functionality allows businesses to keep ALL of their products secure, safe and of the highest quality. 
Guaranteed Safety and Quality of Products
The quality and safety of the products you're transporting or your clients are transporting is essential. If products and goods aren't transported successfully, or the quality is hindered during transit, then you could experience unhappy customers, poor business reliability and it could affect your overall business reputation.
Introducing a van conversion kit offering to your existing fleet or investing in a refrigerated van conversion, shows that you're taking the right precautions to futureproof your products. You'll prolong the shelf life of the items and it shows that you're positioning your business for success.
So, if you're a small van rental company and you're keen to enhance the quality of your vans, keep customers happy and ensure their products are remaining in the best quality – a van conversion kit could be the answer. Having van conversion kits that are built into your existing vans could provide the quality assurance your clients need and are looking for. 
Some of the products your clients' transport could be pharmaceutical, food and catering – or they could even be sample products. The transportation of these products is essential and any incorrect loading or handling could be detrimental to your business -and theirs! Having a refrigerated van conversion precaution in place ensures your van and fleet are covered for all opportunities and needs.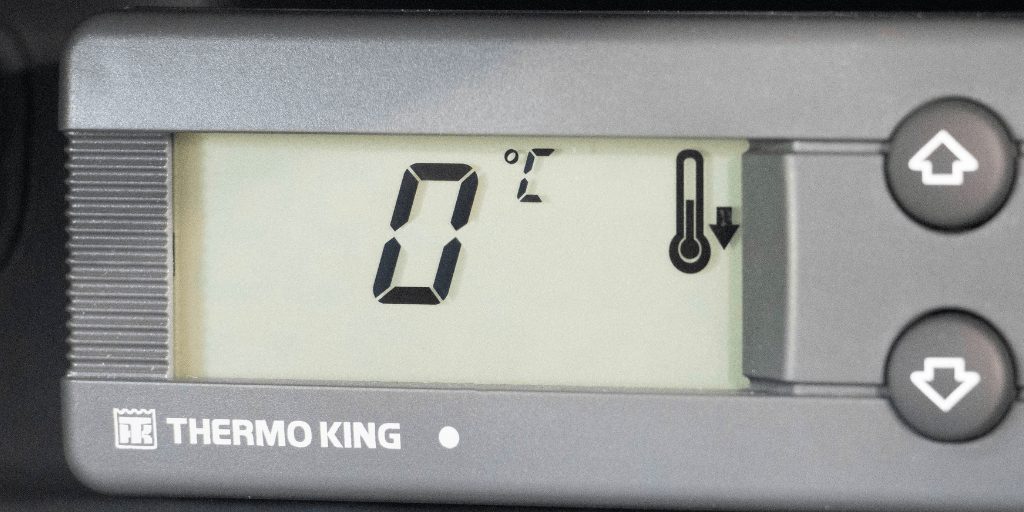 Increased Payload
Increasing the payload in your van or within your fleet of vans is not only essential for safety regulations by the Driver and Vehicle Standards Agency (DVSA). But maximising your vans payload can also offer a variety of additional benefits for you and your customers. Van payload shouldn't be overlooked – in fact, it's crucial for productivity, compliance and safety.
Each vehicle has a different recommended payload that should be followed. If your payload exceeds the limit, this can put a strain on the engine and its transmission. It can place you, your team members, other road users and loaded products all at risk during travel too. 
Refrigerated van conversions can increase the available payload in a van and increase the efficiency and productivity of a vehicle. This is great news for transport refrigeration engineers who want to maximise their vehicles to the greatest abilities and utilise all the space they have in each of their vehicles. This offers great efficiency and productivity to customers who are keen to invest in new vehicles.
Additional Revenue Stream
With guaranteed business flexibility, varying temperatures available, guaranteed safety and increased payload,van conversions will naturally expand your business offerings. They'll broaden your clientele and it will also expand your business reach. 
By fitting a van conversion kit, you'll be able to lend your services to a variety of businesses. You'll be one step ahead of your competition and with the additional business you'll gain, open up the potential for an additional revenue stream.
Adding Value To Your Business
Adding value to your business should be at the forefront of your growth strategy. How can you provide value to your customer?, How can you consistently delight customers? And, how can you increase your revenue streams? Well, in our FREE downloadable infographic, we give you all the top tips you need to add extra value to your business.
However, it's not quite ready just yet. But our expert team is always on hand to help you. So don't hesitate to get in touch and start driving your business forward.