The main goal of using a van is to hold and transport cargo from dispatch to delivery – it's obvious. Alongside many other important factors to take into account, a vans payload is essential. But what does payload mean within a van? Quite simply, it's the legal limit your van is allowed to carry at one time. 
Authorities take it seriously, maximising your van payload can improve your productivity and if it's miscalculated, it can have dangerous effects.
It's a feature you should be particularly aware of. Especially when the Driver and Vehicle Standards Agency (DVSA) regularly performs spot checks, stopping around 10,000 vans each year. Van payload shouldn't be overlooked. But it's not all negative, maximising it has many benefits for your business too.
In this post, we'll cover everything you need to know about van payload. We'll explain what it is, the purpose it serves and how to maximise your payload for increased productivity. An efficient working business is a profitable one, so this is a bonus.
We'll cover:
Van Payload Explained
Essentially, the payload refers to the legal limit on the amount of weight that your vehicle can carry. But what does payload mean in a van? Well, this includes the van, the fuel, you and any passengers and anything else you're carrying. It's important to calculate and be aware of, especially when it comes to your fleet. Because if it's miscalculated or disregarded, it can have disastrous consequences.
If your payload exceeds the limit, this can put a strain on the engine and its transmission. It can place you, your passengers and products all at risk during travel too. If your van is overloaded, not only could you receive a hefty fine but it could be risking the health and safety of your passengers. In a worst-case scenario, if you lose control at a high speed, an overloaded vehicle is a recipe for disaster.
Because of this opposed danger, authorities take this very seriously. If your vehicle is over the recommended weight limit, you'll be fined and could even be stopped from finishing your journey. This isn't good when you're focused on maximised productivity and increased revenue. It's important to know the limits of your van fleet.
What Purpose it Serves
Understanding the correct payload for your van will not only keep you and the passengers safe but you'll also be maximising your overall efficiency. A recommended payload ensures your van is suitable for driving and is safe too. As we've already mentioned, if it's overloaded – it can have many negative impacts on your business.
Following the correct payload ensures your products stay safe and organised, your journeys aren't sluggish and your whole team is following the correct safety procedures. With an overcrowded van, you could be looking at several issues occurring. These are worth taking into account when you're checking your overall payload in your van.
Dragging
If you don't abide by the correct payload limit for your van, not only will it become heavier on the underside of the vehicle but it'll also drag over speed bumps and when travelling up or downhill. 
Amongst other vehicle handling problems, this can damage the exhausts and brackets – all of which are costly repairs. You want to ensure your van can move efficiently and safely to ensure all your deliveries are on time without any issues. 
Handling
If your vehicle handling is off – your whole vehicle will be affected. Steering, manoeuvrability, braking and acceleration are all affected. If your van is overloaded and exceeds the recommended payload, your braking will be slower and your stopping distance will be greatly extended. 
Your van will take longer to brake and respond to hazards = the likelihood of more accidents are evident. Recommend payload values are there for safety and liability reasons. So it's important for everyone's safety that the rules and regulations are abided by.
Strain 
Having a productive vehicle can come down to a lot of components. Whether that's the tyres or gearbox – everything needs to work together and correctly. Overloading your van causes the tyres to overheat and wear rapidly.
This can increase the chance of premature, dangerous and expensive failures. If this happens, you'll experience downtime and lose valuable time – when you could be increasing your revenue and growing your business.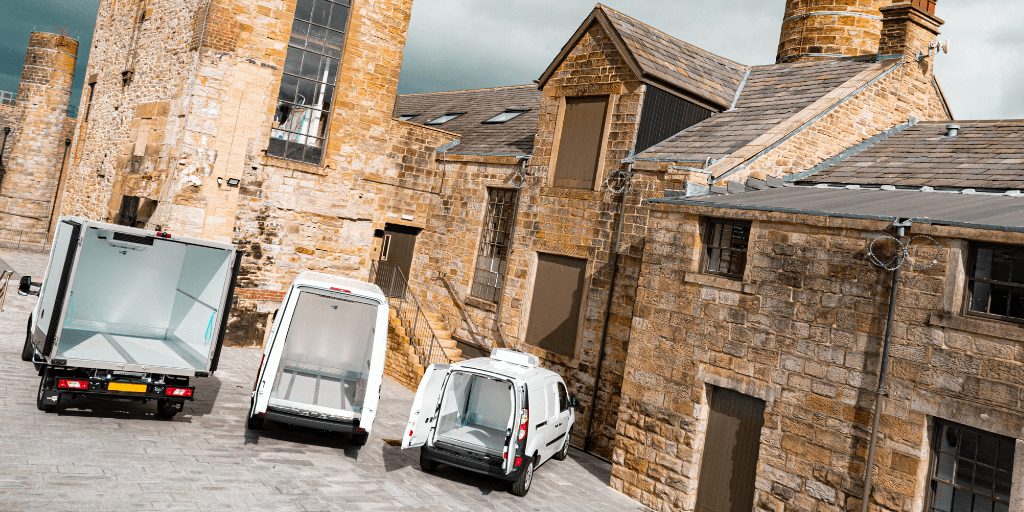 Fuel Consumption
The more overloaded your van is, the more fuel you'll need to power it from A to B. This will increase your overall van expenses and increase your emissions. So not only will this be harmful to the environment but it'll be harmful to your business outgoings. Is it worth it? Definitely not.
Fuel is a regular expense that always needs to be catered for. But if you can load your van correctly and in alignment with the regulations, you won't need to cater to unnecessary expenses. You'll be in control and will be able to drive your business forward for increased productivity.
Insurance is Void
Van insurance keeps you safe, it can cover vehicle repairs and it will help your business and you in the long run. It's a legal requirement and if anything goes wrong, it will help keep your business on the road in the meantime.
Overloading your van is illegal. Therefore, insurance cover can be void if you're part of a dangerous situation. It's an important factor to consider – it could put you, your whole team and your business at risk. It's not worth the risk.
Maximising Your Van Payload
Transporting goods and keeping your team safe, requires a little more thought and planning than simply putting things in like a game of Tetris and then praying for the best. Correct loading and unloading are essential for maximising space and reducing the risk of damaging goods whilst on the move. 
Also, it's a legal requirement and will help you continue to delight customers and keep everything safe and running smoothly. If you follow these tips for maximising your van payload, you'll have peace of mind, you'll free up additional space and you'll be able to move more efficiently. 
Load Large Items First
Large and bulky items should be loaded first. This allows you to visualise the rest of the space you have left – leaving room for the remaining items. Heavy items should be distributed evenly across the floor surface of your van – ideally across the areas that are structurally strong. 
After all, if you do this first, you'll get the hardest job over with and then you can slot the easier manoeuvrable items in and away you go!
Distribute The Load Evenly
Depending on your van and the products you're loading will depend on how you distribute your load evenly. If your items need cooling, then this will differ. But as a rule of thumb, you should always load items in rows from the back to the front of the van space. 
Utilise all space under and inside items and also dismantle items you can. Especially if they're top-heavy. This will also make it easier for you at the end of your journey when you need to unload. A vehicle's payload is important but don't stack anything too high either – a van's load capacity is always set for a reason. 
Tyre Pressure
Tyre pressures keep your load safe, they keep the van moving optimally and reduce fuel emissions. Tyre pressures are critical for van ownership. If your tyres are catered for different pressures, you'll be covered for different payloads too. 
You can check your tyres on your dashboard before, during and after journeys. Or, if you need to tend to them immediately, you can do this at a petrol station before proceeding or investing in your own tyre pressure gauge and pump.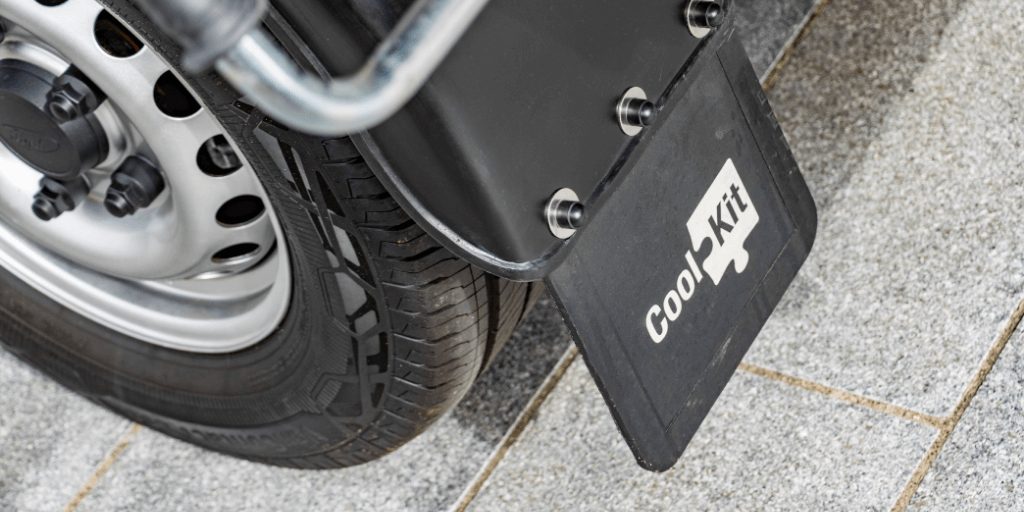 Melform Containers
Melform containers are a great way to utilise your van space in the most efficient way. If you have some products that need to be temperature-controlled and some products that don't need to be refrigerated, rather than having a dedicated cooler, you can use the removable containers.  
They can come in several sizes – ranging in size from 20 litres to 1,350 litres capacity. They're perfect for businesses who require the safe transport, or storage of goods, in either chilled, frozen or hot temperatures. So if you're not looking to have a full refrigerated van, they offer the flexibility to do both. 
The containers can be all shapes and sizes too! To ensure you're maximising the space available and they're easy to clean and remove at your leisure. No delays, maximised payload and improving vehicle productivity overall. 
Secure Your Goods
If your products aren't secured, they're going to slide around. They might even break in the process and then you'll have unhappy customers and a poor reputation. Taking the extra time to load your van and secure everything will certainly be time well invested.
Also, if you don't secure your goods, when it comes to unloading, items could pile up against the door and be a safety concern. Use anchoring points within your chosen vehicle and use tensioning straps to keep everything secure and well tied down.
Lightweight Van Conversions
Van conversions are convenient, they're customisable and they're perfect for businesses who have bespoke needs. But the important thing to remember is, van conversions do affect the van payload.
To maximise the payload and space efficiently, lightweight materials should be used and heavy materials should be avoided. In turn, lightweight materials will allow you to increase your payload, reduce costs and operate more efficiently.
Make Your Vehicles More Productive Today!
That's right, it all comes down to you. You can make your vehicle and your operations more productive if you cater time to the essentials. Van payload is something that needs attention to keep everything running smoothly and professionally. If loaded incorrectly, you could experience many drawbacks to your operations.
But, to increase the productivity of your vehicle overall, there's many other things you should consider too. Whether that's servicing or maintenance, there might be things you're overlooking that are essential. Don't worry if you don't know where to start.
That's where our expert team comes in handy! Please don't hesitate to get in touch with any questions and queries you may have. We look forward to hearing from you.