Diesel vans are robust, electric vans can future proof your business and a hybrid van is a combination of both. But which one is better? If you're looking to make a change to your existing van or fleet – you've come to the right place. 
The last thing you want is to choose the wrong van for your needs and for it to slow your operations down. You need a van that's efficient and meets your expectations. There's a whole range of engine types to consider when choosing a new van – but we're going to remove the confusion and explain more.
In this post, we'll compare diesel, electric and hybrid vans and we'll explore the benefits of each type and their drawbacks. We'll be honest, transparent and we'll include all the information you'll need to make your decision.
We'll cover:
Diesel Vans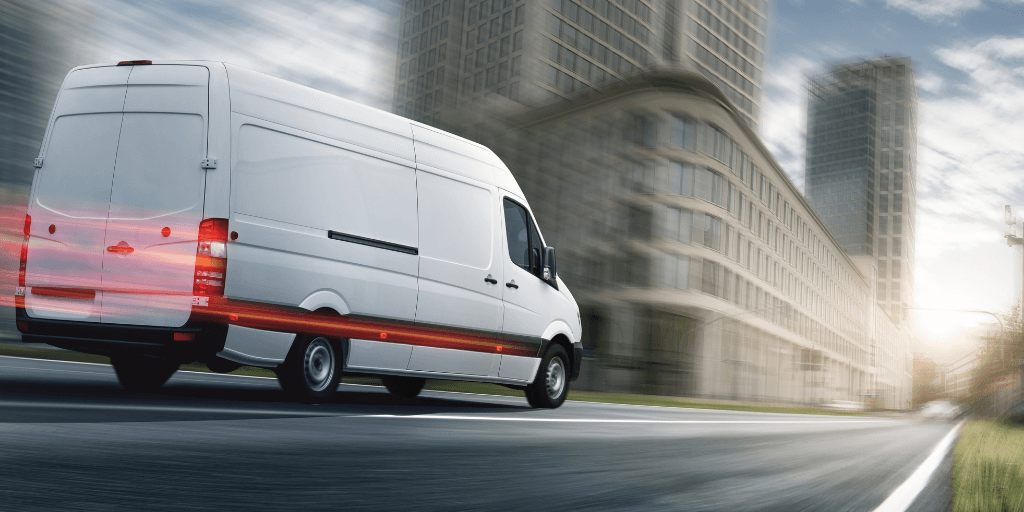 The benefits of diesel vans are hard to ignore. They're cheaper to buy initially and they cover long distances daily. But it all comes down to, do you drive long miles per day? Do you need a higher maximum payload? Then it's worth taking note of what it's important to you and seeing how the advantages and disadvantages align with your business goals.
There are more than four million vans on the road, and most of these are fuelled by diesel. This means there must be some trusted advantages – not just because they're efficient and powerful. There's more to them than that. They're suitable for many businesses but budget, payload and daily miles should be considered and van maintenance too.
They deliver higher miles per gallon than petrol or electric vans. Although this might increase costs overall, you'll definitely be reaping the benefits of a longer running time. Diesel vans are a convenient choice for commercial vehicle fleets and van leasing.
Advantages 
Powerful engines: diesel vans have robust engines. They're built for longer journeys.They also provide more torque (force for rotation) and are better suited to moving heavy loads and towing. 
Higher maximum payload: diesel vans have a higher maximum payload than their electric counterparts. So, if you're needing to deliver higher payloads across the UK, then diesel vans will provide the support you need to transport goods successfully. 
Refuelled in minutes: not only do diesel vans cover more miles daily but they're also really easy to refuel. There's no waiting for your vehicle to charge. Within less than 10 minutes, you'll be well on your way to your next destination. Meaning flexibility and efficiency is guaranteed.
Disadvantages
Increased emissions: with the diesel engines also comes an increased amount of harmful pollutants like nitrous oxides (NOx), particulate matter (PM) and carbon monoxide (CO). As a result, the Government is considering calls to ban or limit all diesel vans from travelling through urban routes by 2050. Although diesel vans are powerful, they're harmful to the environment in the long run. 
Noise pollution: if you want to deliver outside of conventional delivery times then a diesel van isn't the best option. Due to their high running pressure, they're a lot noisier than electric or petrol vehicles. 
Higher running costs: although diesel vans are cheaper to purchase upfront initially, they are more expensive to fuel than petrol or electrical vans. The higher the purchase price of a diesel van can increase the insurance costs overall too.
If you're looking at travelling longer distances and you're looking for something reliable without a focus on budget, then diesel vans are a great choice. However, if you're looking for something for a long-term investment, lower carbon footprint and less noise pollution, you may want to consider an electric van alternative.
Electric Vans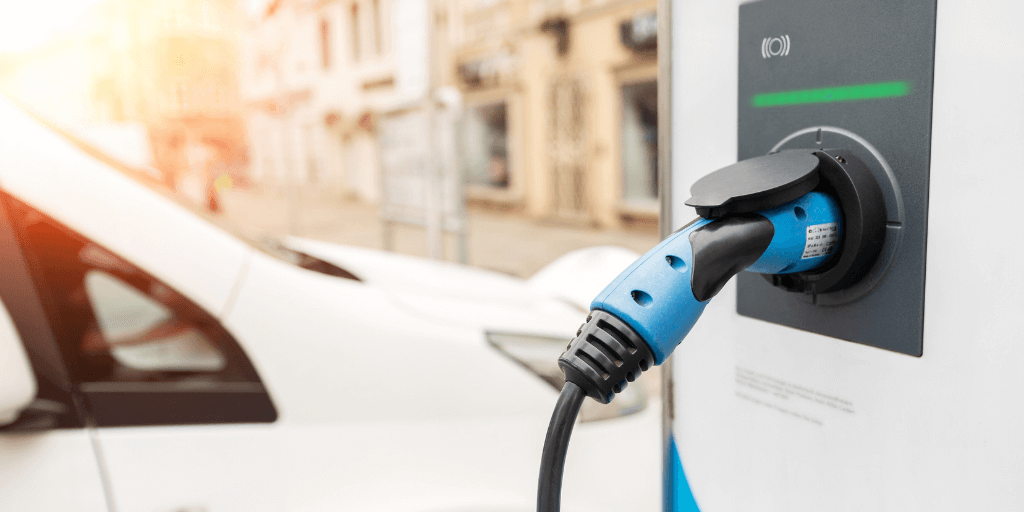 Electric vans are great for shorter distances, they have less impact on the environment and they have many government incentives. If you're wanting to prepare your fleet for the future, then electric vans are a reliable choice. If you invest in an electric van, you'll be playing an important role in the UK for helping protect the environment. 
Although the deadline for zero-emission vehicles is 2050, there's never been a better time to invest and be prepared. Electric vans are going to play an increasingly important role in the UK as the industry evolves over the next few years. So if you want to join this forward-thinking revolution then it's time to see the advantages and disadvantages.
Advantages 
Eco-friendly: electric vehicles will have a dramatic impact on the environment – positively if their widespread adoption is adhered to. If you're conscious of your impact on the environment, rest assured, electric vans have no CO2 or NOx emissions.
Incentives: because they have low emissions, electric vehicles are exempt from London's congestion charge. Not only will this save money for unnecessary expenses, but you're continuing to help the environment.
Low running costs: electric vans are considerably cheaper than diesel vehicles to run. The cost per mile is lower, there's fewer moving parts to maintain and overall they're more cost effective. 
Disadvantages
Charging challenges: there are over 20,000 public charging points across the UK for electric vehicles. However, some vehicles can take 5+ hours to charge to 80 percent. Electric vans are great if you're wanting to charge them overnight. But if you're wanting to travel more than 100 miles each day, they can be inconvenient if you're restricted to time.
Reduced payload: the payload an electric van can carry is slightly lower because of their electrical components naturally weighing slightly more. So if you have a smaller payload, you'll be in luck.
Initial outlay: the upfront cost of electric vans tends to be slightly higher than diesel vehicles. Leasing is one way to cut costs but it is thought that as they gain in popularity, their price will naturally increase too.
If payload isn't an issue and you're aware of the impact vehicles have on the environment – an electric vehicle will be a great choice. Just because of their initial upfront costs, they will save your business valuable costs in the long run. Also, they create no noise pollution meaning you can deliver outside of conventional delivery times – a great efficient business advantage.
Hybrid Vans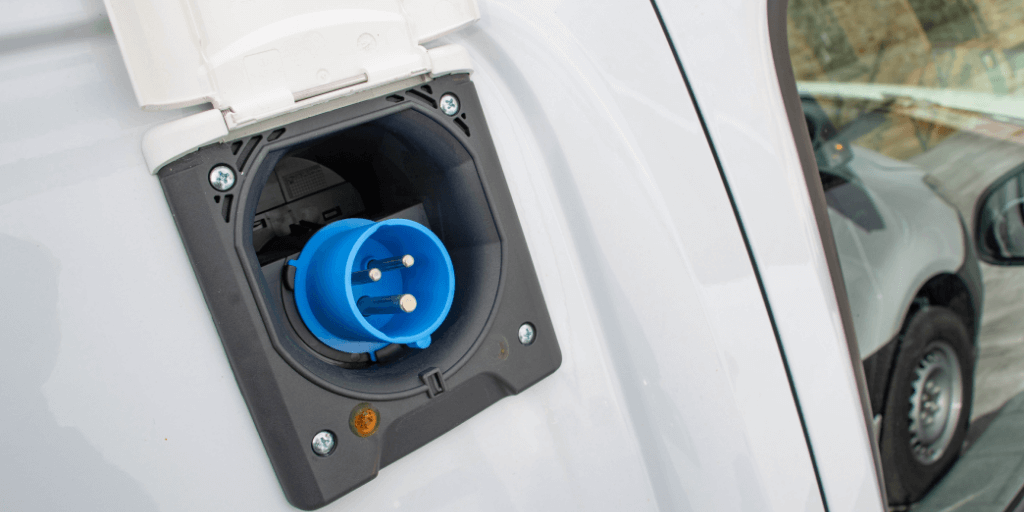 Hybrid vans are operated by two different sources: a conventional engine (either petrol or diesel) and a separate electric motor that is powered by a battery. These vans combine all of the advantages of electric and petrol powered vehicles. They're robust, they're efficient and they're eco-friendly. 
Drivers of hybrid vans will also save money on vehicle charges in the long run and their light batteries cater for larger payloads too. Meaning, more goods can be transported in fewer trips and your time can then be spent on growing your business. 
Advantages
Regenerative braking: every time when you brake whilst driving a hybrid vehicle, it helps recharge the vans battery. This is an internal mechanism that works in the vehicles favour. This will eliminate the amount of time you're spending stopping to recharge your battery – reclaim your time back!
Less dependence on fossil fuels: hybrid vehicles require less fuel to run and this naturally lowers the emissions. This also means less dependency on fossil fuels and in turn, helps reduce the price of petrol in the domestic market. 
Larger payload: if you have a larger payload, there'll be plenty of room for you to package your products carefully and safely.
Disadvantages
Higher maintenance costs: hybrid vehicles require specific maintenance checks from specific mechanics. The presence of a dual engine that requires constant improvement can be difficult for mechanics to repair. So, keep this mind. They'll be reliable vehicles but require specific repairs if anything goes wrong. 
They aren't as powerful: although they have two engines, their petrol and diesel engines are much smaller – compared to a single engined van. The combined power of both is better suited to city driving and not for increased speed or acceleration.
Increased pricing: the upfront costs can be higher as they're a combination of both engines. But there are incentives for hybrid vans that can be plugged-in. Not to forget, they do have tax exemptions and lower running costs long term. 
Electric Vans and Refrigeration
If you're looking to be ahead of the curve and you're wanting to future proof your business for the greater good – it's without a doubt that electric vans with refrigerated options have many advantages. It's also proven that within the next decade, they'll be taking over the roads across the globe.
There's estimated to be 230 million electric vehicles worldwide by 2030 if governments agree to stay within global climate targets. This means that businesses will be encouraged to try low-carbon vehicles to help the environment and help their own business emissions. 
Not only that, under existing climate policies, electric vehicles could wipe out use of 2 million barrels a day of diesel and petrol. So that means, by 2030, if you invest now, you'll be ahead of the game and you'll be evolved and ready for the future.
At CoolKit, we're responding to the rapid demand for refrigerated electric vehicles. We're assisting our customers as they increasingly seek environmentally friendly alternative solutions to traditional fuel options. We have invested heavily into electric vehicle research and how best to convert battery electric vehicles and plug-in hybrid vehicles.
We have now turned our research into fruition to produce highly functional, reliable and durable refrigerated vehicles. Amongst those that we have built solutions for are:
Mercedes-Benz eSprinter
Nissan eNV200
Renault Kangoo ZE
Renault Master ZE
SAIC Maxus eDeliver3
As the industry continues to grow, we'll be growing alongside it to ensure we meet the demand and provide the best solutions possible. This industry is going places and we want to be a part of that ride, providing the most efficient vans.
CoolKit Can Help You Choose
Being one of the UK's leading temperature-controlled van specialists, we can help businesses choose the right vans for their fleet and business needs. Whether you're a small business or an established enterprise – we can help.
We're able to meet a range of specifications and needs. We'll answer your questions, we'll guide you through each process and we'll ensure you get a true value for money. If you're interested in driving your business forward – in the most efficient way, get in touch today. And one of our experts will be on hand to help.