Choosing a refrigerated van servicing specialist is one of the most important decisions you'll make as a fleet operator or refrigerated van owner. The right servicing specialist will ensure your van or fleet is optimally protected, you'll receive value for money and your expectations will be met – amongst many other things.
On the other hand, choosing the wrong refrigerated van servicing specialist could be detrimental to your business and the safety of your drivers. When selecting the right van servicing specialist for your business, there are some important considerations you must make.
In this post, we'll cover all of our tips for choosing the right van servicing specialist for you. At CoolKit, we understand the importance of vehicle productivity, driver safety and quality assurance so, we'll provide you with all the tips you need to make an informed decision. 
We'll cover:
Reliability
The reliability of your refrigerated van or fleet is paramount. After all, it's what keeps your business driving forward. Having a reliable refrigerated van and fleet comes from selecting a reliable and reputable servicing specialist. 
Choosing a reliable servicing specialist is essential. You don't want a technician that will let you down. You need industry-leading technicians that can provide assistance as and when you need it, so you can ensure your business can continue to move forward without delays or vehicle downtime.
At CoolKit, we pride ourselves on being reliable. With over 15 years worth of trading experience, our customers can trust us with the service, maintenance and repair of their fridge units. We continually aim to solve the problems of those from a variety of different industries, so they can continue to delight their own customers and achieve their own business goals.
Expertise and Experience
When choosing a servicing specialist, consider their industry experience and level of expertise. You need a technician that can perform specialist checks on your vehicle and ensure it's running in top condition.
If you choose a technician and servicing specialist that doesn't have industry experience, you'll likely encounter additional repairs and costs later down the line. To avoid these, always opt for industry-specific specialists.
Experience is a great sign and usually represents proficiency. Expertise adds value and will ensure everything runs smoothly and safely. As we've previously mentioned, at CoolKit, we have 15 years worth of industry experience so we lead the way in a variety of different areas of expertise. We are able to satisfy our customer's needs and go above and beyond when improving efficiency and profitability for all.
Value for Money
The lowest price doesn't always guarantee the best value for money. Your vehicles need to be reliable and safe at all times, so choosing regular specialist van servicing is a long term investment. 
If you want reliability, quality and expertise, you'll need to decide how much you're willing to pay for the greatest outcomes. You need to strike a balance between cost, reliability, quality and customer service.
At CoolKit, we offer a range of maintenance packages – contract and pay-as-you-go. With the variety available you'll be sure to find the perfect servicing package for your business, allowing you to future proof the long life cycle of your refrigerated van.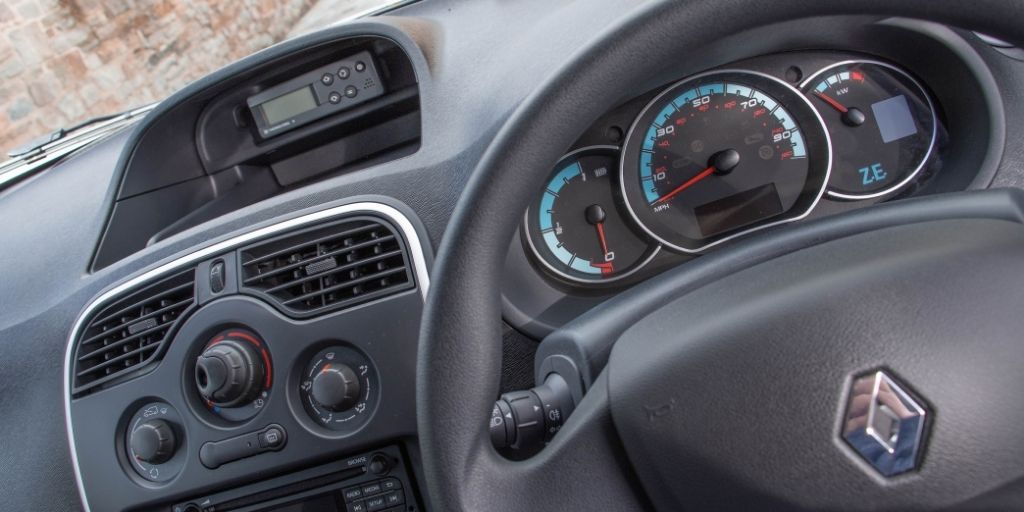 Clear Communication
Communication is key and cannot be overlooked. You need to find a servicing specialist that guarantees streamlined communications and will check in with you at every point. If you have a question or query, you need it answered in a timely manner. 
If communication isn't streamlined, you'll likely encounter delays, errors and extra vehicle downtime. The best servicing specialists will keep you in the loop, meet your expectations, reassure you and answer all of your questions with confidence.
At CoolKit, we always listen to our customers to ensure their needs and expectations are adequately met. We ensure our service is smooth, transparent and quick – with no compromise on quality. We understand the importance of your vehicles and fleet, so we'll keep you updated at every stage and answer any queries you have with complete confidence.
Servicing Options
What do you need your service to cover? Do you need a maintenance package offer or a pay-as-you-go deal? Whatever you choose, you need a servicing specialist that can provide unrivalled flexibility. You need an option that works seamlessly with your business, whilst also giving you the reassurance and reliability you need for your fleet.
At Cool Kit, we currently provide service, maintenance and the repair of:
Light commercial vehicle direct drive refrigeration units.
Truck and trailer diesel refrigeration units.
Night heaters.
Commercial freezer rooms.
No matter what industry you currently operate in, we can provide the perfect servicing and maintenance solution for you. We offer maintenance packages, pay-as-you-go options and a preventative maintenance program to help you oversee any faults before they become problems.
Maintenance Packages 
Our maintenance packages are flexible, adaptable and suitable for a variety of needs – whether that's pay-as-you-go or contract. The pricing for each package depends on the model, age and mileage of your refrigerated van.
Our maintenance packages cover three tiers: bronze, silver and gold. Each one offers something slightly different. However, each plan is designed to ensure your fridge unit is working effectively and providing unrivalled results during every single journey.
Bronze 
The cheapest package option.
This package can lend itself to a variety of businesses.
It includes service and inspection, calibration certificate, five percent discounted repair parts and refrigerant disposal.
 Silver
The silver package includes more maintenance and offerings. 
This is the perfect choice if you want to cover breakdowns and inclusive repairs that are typically out of hours. 
It includes service and inspection, calibration certificate, 10 percent discounted repair parts, breakdown repair, refrigerant disposal and inclusive breakdown repair hours.
Gold
The gold package covers all of the main components for optimised vehicle maintenance.
It includes service and inspection, calibration certificate, 15 percent discounted repair parts, breakdown repair, refrigerant disposal and inclusive breakdown repair hours.
Pay-As-You-Go Packages 
Our pay-as-you-go packages allow you to pay as and when you encounter problems or maintenance issues. They range from £45 per hour (+vat, parts, travel – if solved in an hour with no parts £45 + vat. If solved in 3 hours £135 + vat).
Being prepared with a pay-as-you-go option or a maintenance package puts you in a firm position to tackle anything that comes your way. With this preparation in place, you'll be prepared for tomorrow's challenges.
CoolKit Van Servicing Specialists 
We hope after reading this that you're more aware of the considerations you need to make about choosing the right van servicing specialist. After all, you don't want to be choosing the wrong servicing provider and putting your business at risk of downtime. 
If you're ready to prepare for the future choose an industry-leading refrigerated van servicing specialist – look no further. Get in touch with us at CoolKit and we'll be delighted to answer any questions or queries you have! Let's drive your business forward into 2022 and beyond.